ALLPacK Indonesia 2023
We are exhibiting with Repassa at Booth AB002.
We will be exhibiting with our trusted partner, Repassa at Booth AB002.
Our display will feature an extra small laboratory mixer, equipped with a transparent drum that allows you to witness our gentle mixing technology in action. We will also have a small standard model on display.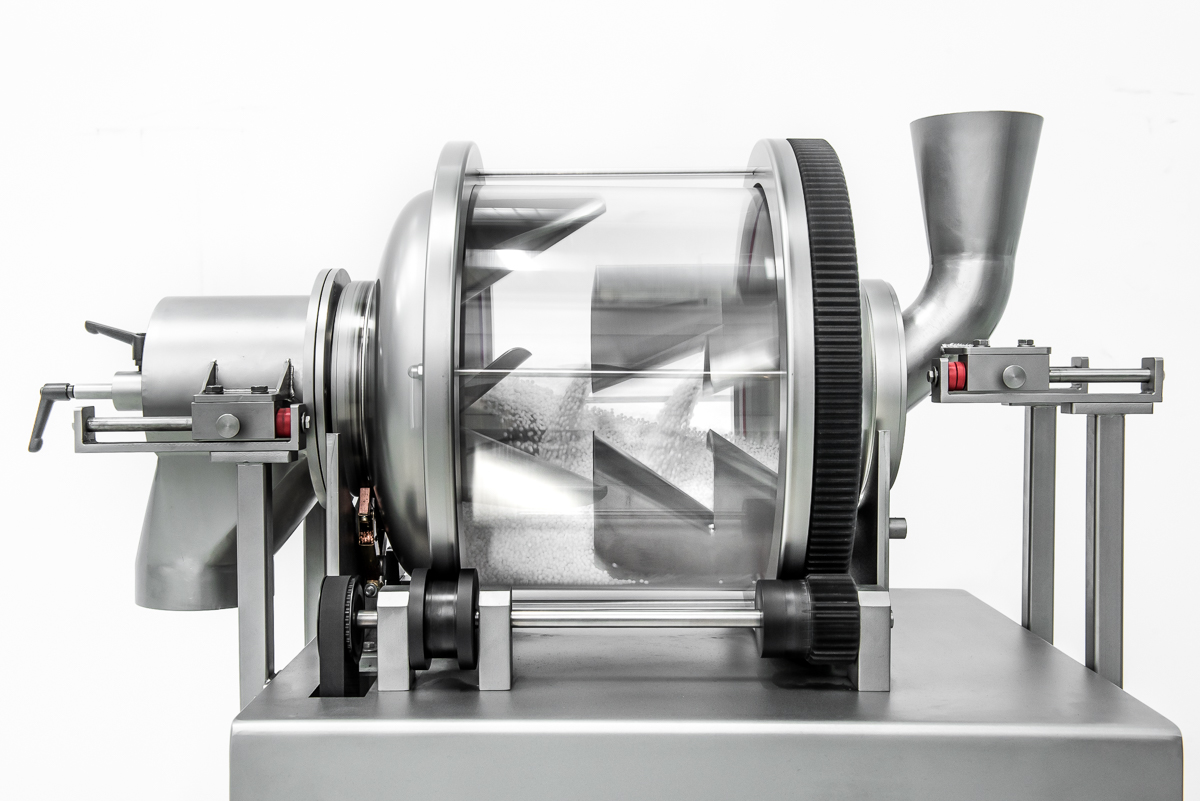 XS Lab Mixer
On the stand, we will be running the smallest mixer in our product range with demonstration product inside. The XS Lab mixer is equipped with a transparent drum which allows you to see the clever design of the scoops and the gentle flow of the powder during the mixing cycle.
Small Standard Mixer
We will display a standard 200-liter batch capacity mixer which is suitable for a range of dry bulk applications and can be modified for unique or challenging applications. All of our standard mixers are customizable according to your specific application requirements. View our range of standard mixers here. 
Applications that benefit most from our gentle touch technology tend to have characteristics of being fragile, delicate, sensitive, heat-sensitive, and/or abrasive. A Lindor mixer is also ideal for applications that must meet high quality and/or cleanliness standards.
Our most typical applications include:
If your application is listed above or has similar properties, then a Lindor will likely be a perfect solution for optimizing your processing line.
Let's Meet at ALLPacK
If you would like to stop by our booth to discuss our mixing technology, please let us know which day you plan to attend and which products you process.
"*" indicates required fields