Lindor Germany: 'Thermal combinations with multiple functions are now very popular'
Lindor is known for its innovative spirit, high-end technology, and responsiveness to new opportunities in a changing market. As a global supplier of powder and granular mixers, coolers and impregnation, coating and drying systems, Lindor is one of the main players in niche markets, which, despite the corona crisis, are facing a bright future. These are the words of Michael Kaiser, sales manager of Lindor Germany: 'Lindor will benefit from corona from 2021 onwards. Innovative, high-quality companies will emerge from the crisis undiminished!'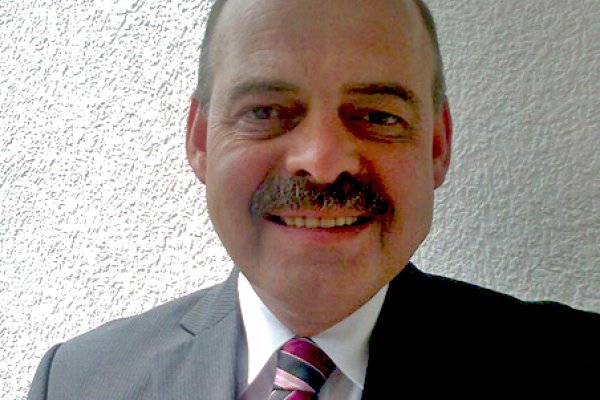 The demand for food and drink will always be there. Even during the disruptive market crisis we are currently experiencing, the demand for food processing machinery will be unaffected. However, according to Kaiser, Lindor is being forced to innovate more than ever as the corona crisis means that the world will need to digitize at a rapid pace. But it is still mainly trends that, according to the sales manager, guide the company's development: "People's awareness has changed. It's no longer only about how one eats, but more importantly, what one eats. Today's trend focuses on intelligent products. For example, people increasingly want to make their own granola and muesli on a small scale. This inevitably means that the machines also need to be intelligent."
Chemical industry
In addition to the food industry and the emerging animal feed industry, Lindor Germany is seeing an increasing demand for high-quality, sustainable products from the chemical industry. Kaiser: "The chemical industry is becoming increasingly specialized. In the past, people used multiple machines in a production line. Nowadays, they want as many functionalities in one machine as possible. Thermal combinations with multiple functions are very popular now." This is precisely where Lindor can demonstrate its strength, according to Kaiser. High-quality technology is reflected in details that make a difference. These include direct cooling and heating with air, indirectly with a double wall or, for example, by applying a special, highly conductive ceramic coating. This is because of a product's specific requirements in a mixing drum. But also the accessibility of customized machines, easy cleaning and the innovative gentle touch technology make all the difference.
Uncomplicated
Kaiser has been with Lindor as a sales manager since 2014 and is a firm believer in the high-quality solutions he is able to market without too much difficulty. He says that this is due to a combination of premium technology and recognizing a Lindor customer: "You have to make sure you're ready to go, even if there's no specific project yet!" As to why Lindor is doing so well in the German market, he doesn't need to think hard: "Lindor machines are fairly uncomplicated, whereas the technology is high-end. The people are knowledgeable, our after sales / service has a very good reputation, the product is excellent, and there is a market for this!"
German punctuality
Nevertheless, doing business successfully in and with Germany is not without its difficulties. Cultural differences are far greater than you might think and German punctuality can make or break you, according to Kaiser.
The fact that the sales manager, in addition to extensive experience and knowledge of Lindor's products and technology, is also proficient in the German language and the do's and don'ts, is of huge benefit to Lindor. "Germany and Japan are two of the most conservative countries in the world. Here we still wear a tie and address each other by our surname. Even the younger generation is quite conservative in their way of doing business. Germans are very focused and disciplined; here, a deal really is a deal!"