Lindor Launches New Mobile Testing Center in Indonesia
[Jakarta, Indonesia, 7 June 2023] – Lindor and REPASSA, an Indonesia-based distributor and trusted partner, collaborate on an exciting joint project to make testing easier and more accessible to companies across Indonesia.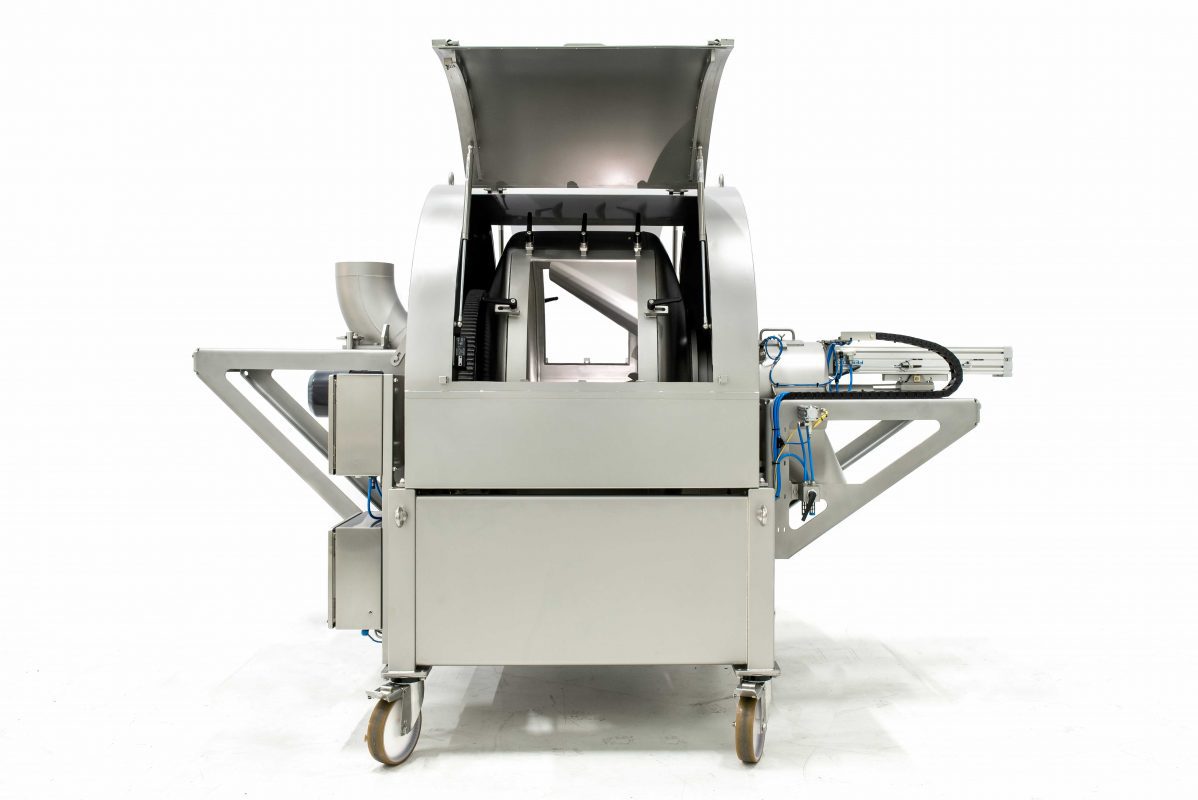 Lindor has been supplying high-quality, gentle mixing machines to various producers of food, pharmaceuticals, and chemicals in Indonesia for well over two decades. Recognizing the challenges of having prospective clients visit a centralized testing center due to tight travel allowances and logistical issues, Lindor and REPASSA are taking the testing center on the road.
The Lindor Mobile Testing Unit
An industrial-sized, fully equipped machine on wheels can now be transported to a prospective client's site, allowing them to conduct trials conveniently and effortlessly. By bringing the testing center to their doorstep, Lindor and REPASSA eliminate the logistical challenges and costs associated with transporting products and personnel to a centralized facility.
Prospective clients can now evaluate Lindor's machines in their own production environment, gaining a better understanding of the equipment's performance and suitability for their specific needs.
Machine Features and Testing Capabilities:
The Lindor Mobile Testing Unit boasts several notable features, namely mobility, multi-functionality, safety, and durability, which all-in-all enable a wide variety of processing capabilities.
Mobility
Designed to be compact and mobile yet still large enough to conduct industrial-scale trials, the 350-liter capacity machine can be easily transported using a small truck and a forklift.
Multi-functionality
In addition to Lindor's proprietary gentle mixing technique, the machine also incorporates liquid injection capabilities, retractable inlet and outlet, and accessible cleaning points. It can be configured for hot air drying as well.
Safety
A specially designed cover protects users during operation and safety locks are integrated into the cover to prevent accidental access when the drum is rotating.
<h3Durability
Its fully stainless-steel construction ensures durability and serves as a testament to the high quality which comes as a standard with all Lindor machines.
An already strong foothold in the Indonesian food market can be attributed to Lindor's history and specialization in food processing when the company first started, more than 30 years ago.
"While food products have made up a significant portion of testing in the past, we want to highlight the potential of Lindor's unique gentle mixing technology for chemical and pharmaceutical applications as well," states Bastiaan Soeteman, Managing Director of Lindor.
The Lindor Mobile Testing Unit allows customers to test a wide range of products, including:
free-flowing powders,
granulates,
natural products,
chemical powders,
metal powders,
catalysts,
and much more.
The machine's versatility allows for testing local foods and other unique products, catering to specific regional demands.
Moreover, the involvement of a representative from REPASSA on-site during the testing phase allows for direct communication, feedback, and assistance.
An innovative approach to discovering cutting-edge processing solutions
By combining mobility and a wide range of testing capabilities, Lindor and REPASSA have created a valuable resource for food, pharmaceutical, and chemical producers.
The compact yet versatile testing unit from Lindor, along with the support provided by REPASSA, ensures a seamless testing experience and enables producers to make informed decisions about their next investment in machinery.