World's largest and most renowned tea brand, Lipton Tea, has been using Lindor's industrial mixers for blending tea for over a decade. Lipton uses Lindor mixers to blend tea worldwide in their tea plants and R&D centres. The fragile tea leaves are gently handled by the gentle touch Lindor tea mixers. Within a mere three minutes the various teas and possibly other ingredients are homogeneously mixed to its final blend in our tea flavouring drum, ready for being packed. Most Lindor mixers are equipped with liquid injection for flavouring.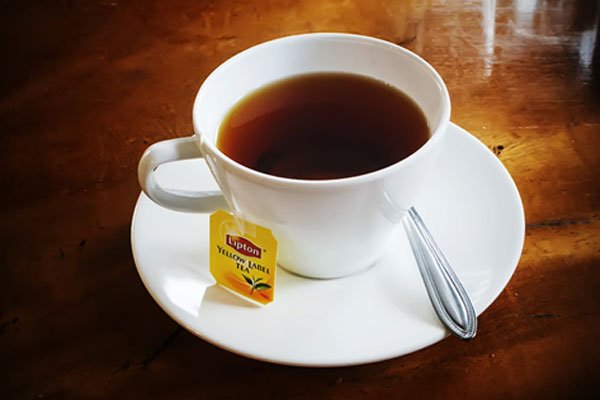 Blending tea with mixers
Tea of different origins is being blended and packed for distribution to retail in tea plants around the world. The blending takes place at the beginning of the process, right after the tea received from the plantation is taken out of the bags, screened and prepared for a batch. The various teas and possible other ingredients (like herbs, flower petals, fruit pieces) are tipped in the tea mixer in which a homogeneous blend is made without losing the integrity of the individual components. Tea leaves can have many different characteristics: from very small tea leaves, more like a powder, to long leaves up to  up to 2 – 3 cm (1''), more like brittle pine needles.
After blending in the mixers the tea is ready for packaging in tea bags or as loose tea in a pack, box or tin.
Lindor and Lipton
Bastiaan Soeteman, managing director of Lindor in Dordrecht (the Netherlands), is proud of Lindor's long relationship with Lipton: "We have delivered in 2003 our first tea mixer for blending Lipton tea to their plant in Brussels. Since then, we have been fortunate to design and manufacture many more tea mixers for Lipton tea packing plants and R&D centres around the world. The last mixer an L4000 (type number indicating a net batch volume of 4.000 litres), was delivered to Indonesia in July of last year. By exception it was even airlifted to meet a tight installation schedule!"
There are two main reasons for Lipton to choose for the Lindor gentle touch tea mixer. First of all the mixers produce a constant, homogeneous blend within a short cycle time. Secondly, the precious tea does not get damaged during the blending process, ensuring a superior product quality.
The global technology manager for Lipton explains: "Good blending of the various tea types and ingredients is crucial to us to be able to give our customers the same good taste and colour experience when they drink a cup of Lipton tea. Also, the tea leaves cannot be damaged. In the Lindor tea mixer this is really kept to an absolute minimum.
Lipton values their relationship with Lindor, as he explains: "We are very pleased with the excellent collaboration and Lindor's flexibility in meeting even tight delivery schedules. The Lindor people know exactly what we need. The project in Indonesia is a good example. The available time for installing the new tea mixer was really short. In case of a delay we would run out of stocks and we would run the risk of having supply interruptions to the market. Together with our team in Indonesia the Lindor team has taken this challenge on and completed well within time."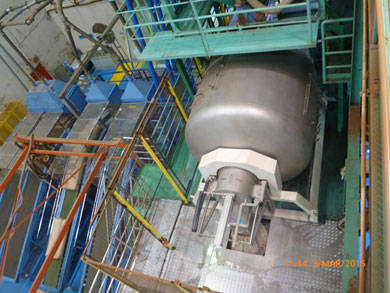 Lindor L4000 tea blender at Lipton plant in indonesia
Lindor mixer for tea
The mixer has a rotating drum with 3 or 6 fixed blades. The geometry of these blades and their relative position in the drum cause the actual mixing trajectory of the products and cause the drum to discharge all the product through the outlet after opening the outlet valve. The mixers discharges completely, typically better than 99.9%.
The tea mixer can blend per batch 500, 1.000 … 4.000 litres which is, at for instance at a bulk density of 0.3 g/cc 150, 300 … 1.200 kg. The largest tea mixer ever delivered by Lindor was an L12000 with a batch volume of 12 m3. Per batch this tea mixer can blend an equivalent of about 1.8 million tea bags, or within 5 batches everyone in London a cup of tea!
There are also tea mixers designed for small batches. These are used for small or start up tea companies, pilot plants and R&D centres. Their batch sizes vary from 10, 70 to 200 litres.
Most tea mixers are equipped with a liquid injection system to be able to flavour the tea with liquid flavouring, like the bergamot oil to make Earl Grey tea. Adding dry flavour compounds is also a possibility, or sometimes both is done at the same time to provide more flavour and a more intense fragrance. Within a few minutes all ingredients are blended to a beautiful homogeneous blend.
The Lindor machines comply with the latest safety and hygiene requirements (CE, DIN, FDA).
Three large inspection doors in the tea flavouring drum provide access for inspection and dry or wet cleaning. Metal contact parts are made of AISI 304 or 316 stainless steel. Other features are retractable inlet and outlet for even more access for inspection and cleaning and for cleaning or replacing seals, for instance if recipes with allergenic ingredients are processed.
A full CIP (Cleaning In Place) installation can be integrated, with or without hot air drying, for (semi) automatic wet cleaning.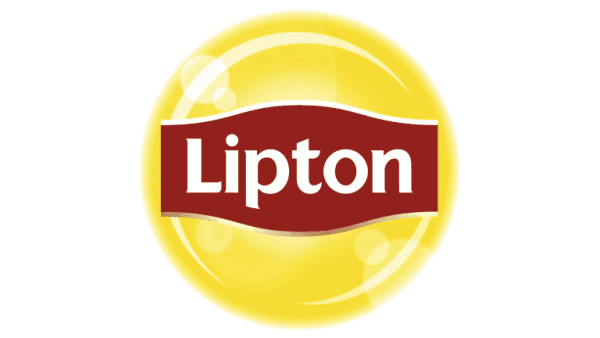 "The tea leaves cannot be damaged. In the Lindor tea mixer this is really kept to an absolute minimum."

Global Technology Manager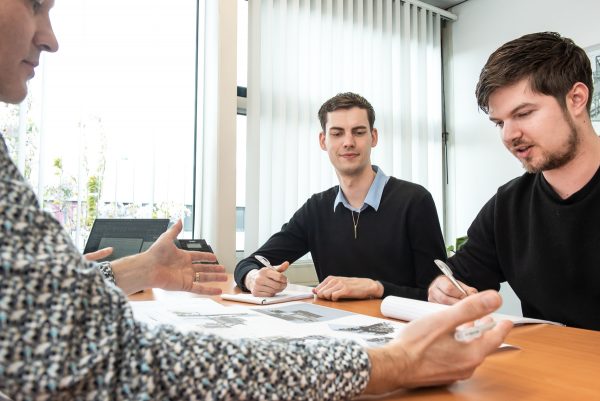 Get Personal Advice Today
Our expert engineers are ready to discuss your requirements.