Innovative Mixers for Crosslinking Polymer Compounds Boosts Quality Output
[DORDRECHT, Netherlands, 24 January 2023] – Lindor successfully fulfills a double order of innovative mixers specifically designed to meet the stringent requirements of producing high-quality crosslinked polymer compounds.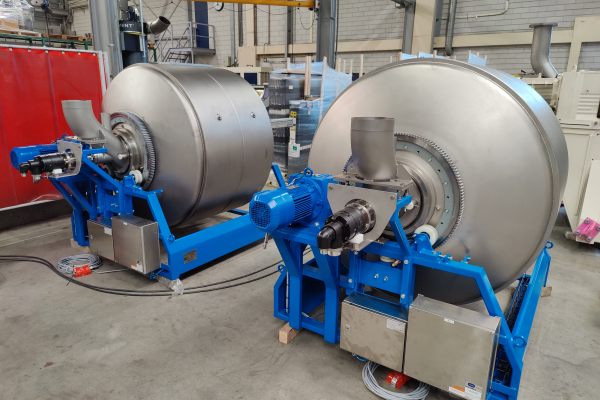 Crosslinked polymer compounds are widely used in a variety of applications, including adhesives, coatings, elastomers, medical devices, wires, and cables. Continued innovation on Lindor mixers yields the capability to produce crosslinked polymer compounds with improved properties, such as increased strength and thermal resistance, to meet the demands of these applications.
The innovative mixers are equipped with advanced technology such as precision temperature control and gentle touch mixing. These technologies combine to enable the even distribution of a crosslinking agent throughout the batch while maintaining the total integrity of the polymer particles in a temperature-controlled environment. Allowing for a more efficient, gentle, and consistent production process results in a higher-quality product.
"We are very enthusiastic about the continued innovations to these mixers, which represent a significant step forward in our customers' ability to produce high-quality crosslinked polymer compounds," said Bastiaan Soeteman, managing director of Lindor. "This innovative equipment will allow our customers to meet the growing demand for these materials and to better serve their customers."
Lindor is dedicated to engineering solutions for companies like polymer and compounding producers to meet the demands of their rapidly growing industries; these mixers are a testament to the commitment to staying ahead of the curve in polymer processing equipment technology.
For more information, contact us at mixers@lindor.nl or give us a call at +31-78-6550655