Lindor Delivers Highest Quality Polymer Processing Solutions
02 Nov 2022
Article

< 1

min
Does a mixer immediately come to mind when you think about polymer processing equipment? If not, it certainly should.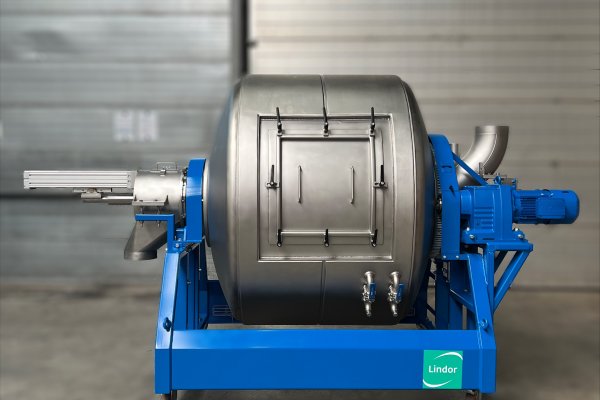 Mixing as the next step after the polymer extrusion process
A post-extrusion polymer mixer achieves an even distribution of cross-linking agent across your polymer pellets in a temperature-controlled and hyper-clean environment. With a Lindor post-extrusion mixer, you achieve these results all while protecting the integrity of the particles as well.
This special mixer has been designed to fit into your production line directly after your plastic extruder machine. Freshly extruded material enters the inlet of the mixer and then undergoes a treatment while being blended. The final product is a perfect polymer blend of pellets ready to be cross-linked in the next extrusion process with a level of quality appropriate for the manufacturing of products like heavy-duty wire insulation.
Polymer blend compounding and processing features explained
By enhancing our gentle touch rotary drum mixer with three important features, Lindor has developed a highly specialized and proven post-extrusion mixer. These features are:
a temperature-controlled liquid injection nozzle,
a rotating jacketed drum, and
a hyper-clean design.
Liquid injection nozzle for processing additives
A Lindor post-extrusion mixer contains one (or more) liquid injection nozzles. These nozzles provide the critical functionality of dozing polymer pellets with a cross-linking agent, such as peroxide, during the mixing cycle. The result is that each and every polymer pellet receives a defined dose of the cross-linking agent.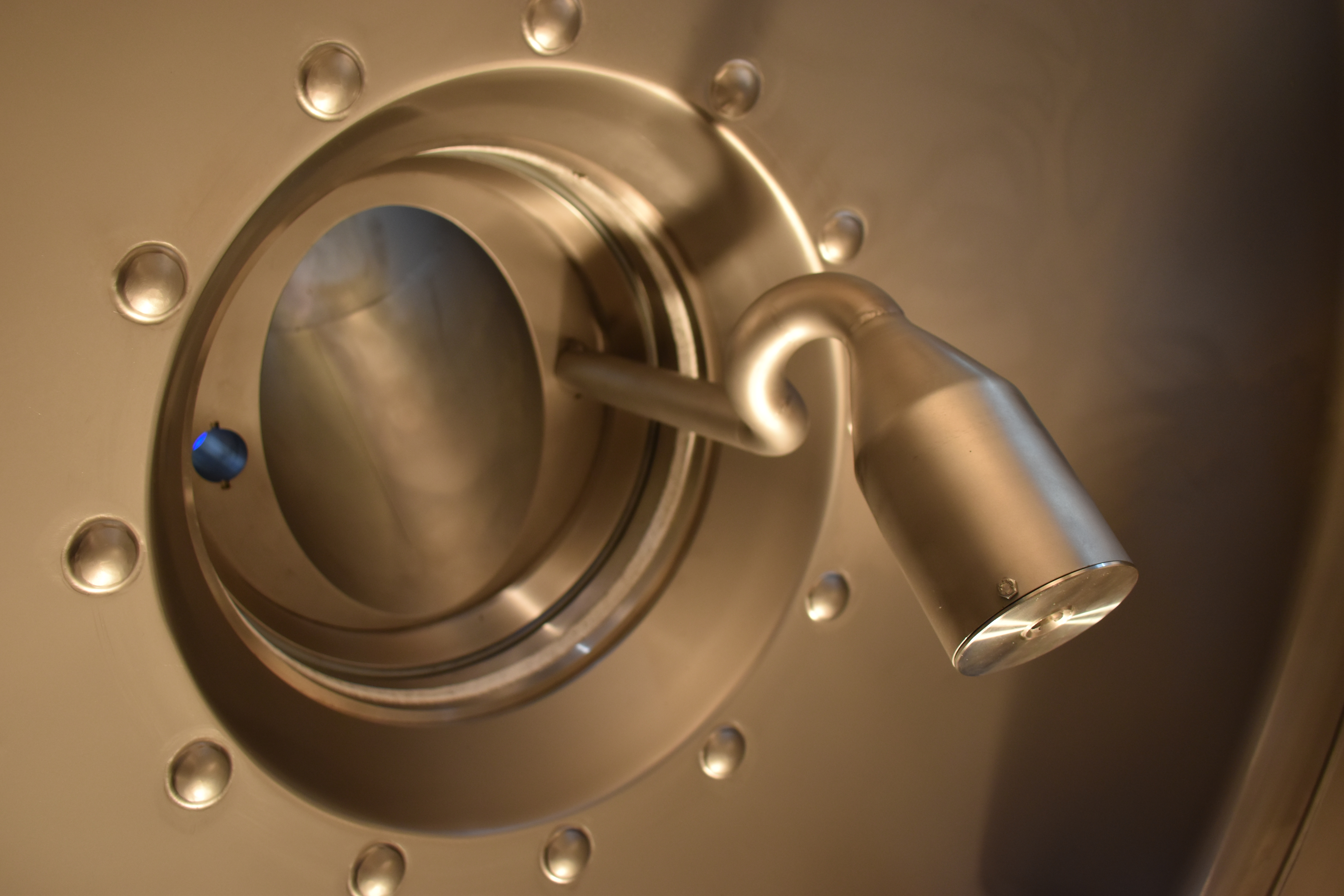 Temperature control is critical
Our mixer also considers another critical aspect of the polymer compounding process, which is temperature regulation. Not only do the liquid injection nozzles come temperature-controlled, but the entire drum of the mixer does as well.
A jacketed drum on the post-extrusion mixer allows for the maintenance of a specific, preset internal temperature. In our experience, clients typically require a temperature point set between 40 and 70 degrees Celsius. This temperature range is well within the minimum and maximum our sturdy stainless-steel drums can handle.
Elements of a hyper-clean design
Hygiene is of utmost importance in the many applications for which Lindor machines are suited. Therefore, throughout the years, we have placed heavy focus on achieving a design which allows for a cleanliness standard of 20 parts per billion.
To make cleaning easy, Lindor machines are designed with large hatches and no edges within the drum where material can get trapped. We have also taken special care in designing the seals- a seemingly small but extremely important detail. Furthermore, our mixers have a standard product discharge rate of 99.9%.
And lastly, a special consideration for liquid injection. The nozzle is positioned to spray directly into the product, rather than the walls of the drum. This means that any type of leftover, sticky residue can be prevented.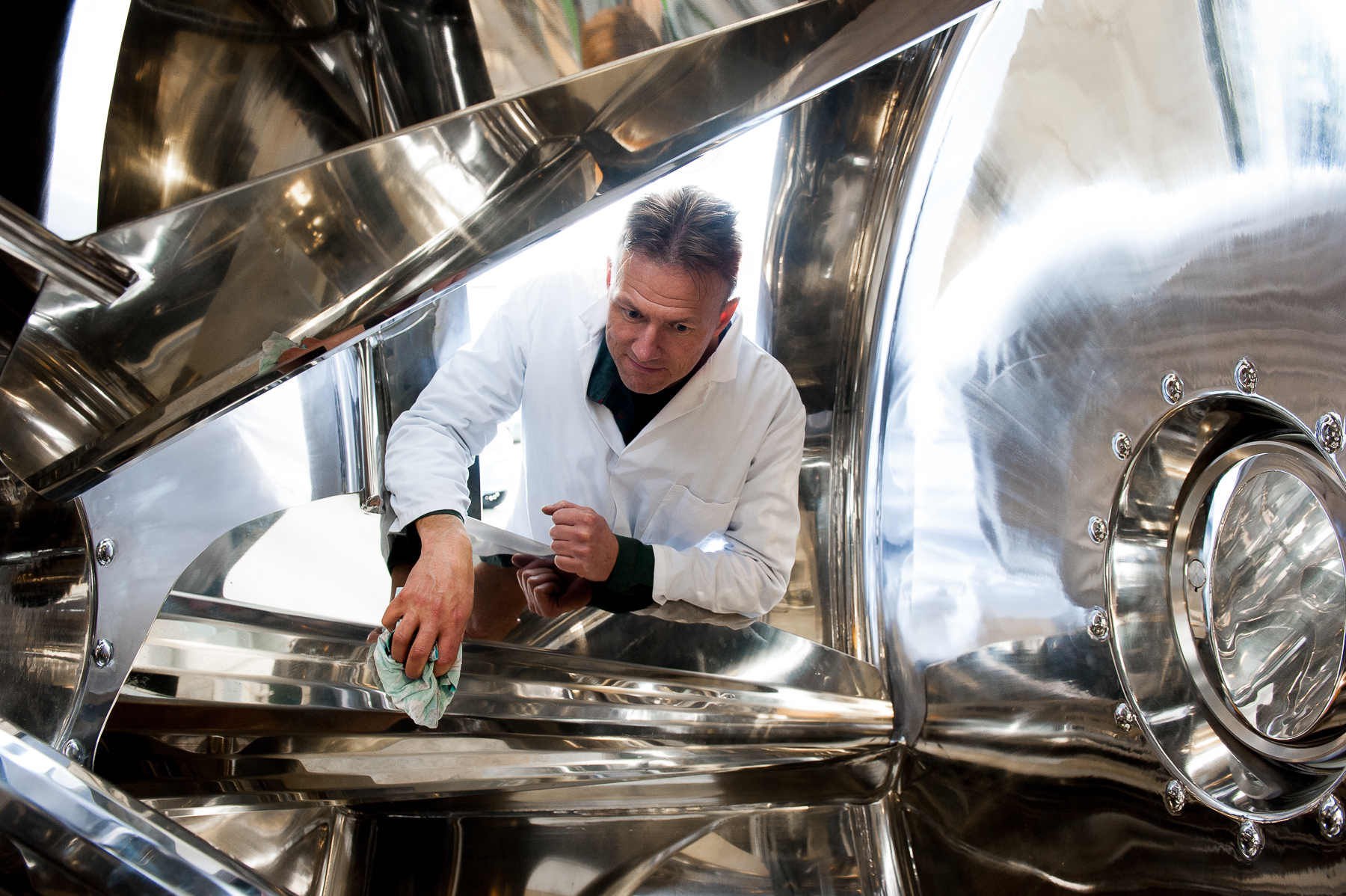 A gentle polymer blending process ensures high quality results
It is of utmost importance that the integrity of the particle size and shape is maintained throughout the dosing treatment and mixing cycle. Using a mixer that operates on gentle mixing technology ensures the outcome of total particle integrity.
Inside Lindor's mixers, there are no moving parts- only a rotating drum fitted with stationary scoops that enable gravity to do the mixing. For your polymer processing concerns, this means no dust or breakage and guarantees an output of perfectly intact and charged cross-linked compounds.
Lindor post-extrusion mixers can operate 100 kilos to more than 10 tons per hour and can be configured to do batch or continuous mixing. The mixing cycle times are short- only a maximum of 10 minutes at the largest volume of product. And a major bonus, especially in these times, is that our mixers are super energy efficient.
The gentle touch in plastics compounding and polymer processing
Lindor specializes in mixing solutions for particles and powders which have a high sensitivity to force or friction. You can find our machines operating around the world in production lines, both in pre- and post-extrusion processes.
Having successfully developed our signature gentle touch mixing technology, our engineering firm further innovates for specialized applications within the polymer and plastics industry. We also engineer custom integration solutions for your production line.
Contact us today to learn more about how our mixers can increase the output quality of your polymers.