Lindor powder mixers are suitable for (highly sensitive) powders, because they mix powders undamaged, quickly and homogeneously and with minimal negative effects. Many powders appear not to be sensitive to wear, breakage, dust formation or static charging, although in reality, they are.
The energy per kilogram of mixed product is usually less than 2 Watts per kilogram. Other powder mixer systems quickly reach a factor of 5. The energy is always transformed into something else, such as breakage, dust formation, heat. The less energy, the fewer negative effects. This means that the integrity of the individual particles is guaranteed by Lindor's powder mixers.
Furthermore, liquids can simply be added to a powder in the mixer by liquid injection. In the rotating drum of the powder mixer, with the powder always moving, liquid can be distributed evenly and only over the powder, without the liquid contaminating the mixing drum.
Examples of powders mixed by Lindor powder mixers
Examples of powders mixed by Lindor powder mixers
Detergents (agglomerates and liquid additives)
Milk powders (solubility and no breakage and lumps from fatty milk powders)
Instant powders such as cocoa, chocolate and coffee (maintaining ideal bulk density and good solubility)
Coffee powders (no clumping)
Ceramic powders (undamaged and easy application of liquids)
Battery powders (100% purity and no contamination by metal powder due to wear)
Sugar
Silica (maintains adsorption and absorption, prevents wear)
Metal powders and granules (prevents wear, good explosion suppression)
Fertilizer (prevents breakage, suitable for coating)
Synthetic materials, plastics, polymers (soaked in liquids, prevents breakage)
Herbs and spices (prevents breakage)
Technical specifications of powder mixer
Batch size: From 10 to 25,000 litres
Production capacity: < 500 to 20,000 kilos per hour
Motor power: approx. 2 kW per ton of mixed product
Diameter of mixing drum: 0.3 – 3.6 metres
Benefits of a Lindor powder mixer
Excellent homogeneity
Protection of particle integrity
Short mixing times (2 – 5 mins)
Quick and easy to clean
Low energy consumption
Horizontal construction, moderate height difference between inlet – outlet, therefore low installation height
Low maintenance
Mobile models
Options for powder mixer
Hygienic model
Heavy-duty model
Explosion suppression, ATEX
Liquid injection
Gas injection
WIP – CIP cleaning
Cooling – heating – drying
Batch or continuous process
Vacuum, vacuum drying and vacuum coating
Pressurized mixing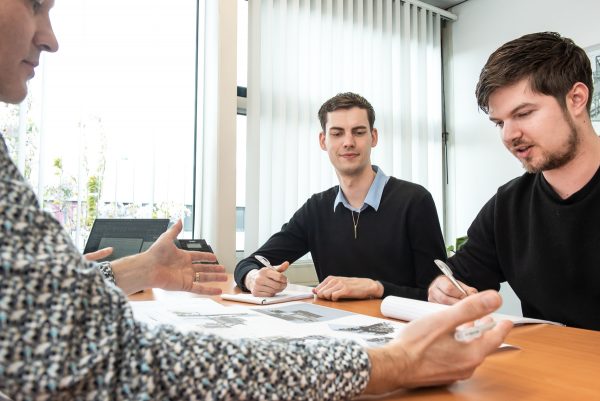 Get Personal Advice Today
Our expert engineers are ready to discuss your requirements.